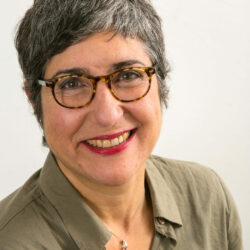 Kayla Ente
Founder and CEO Brighton and Hove Energy Services Co-operative (BHESCo)
Kayla Ente MBE is the founder and CEO of Brighton and Hove Energy Services Co-operative (BHESCo).
BHESCo empowers people to meet their heat and power needs with efficient buildings and clean, affordable, community-owned energy. They do this by designing, financing, and project managing the installation of energy saving and renewable energy technologies, and have delivered 58 successful projects in and around Sussex since 2015.
Kayla is a qualified accountant with an MBA in Environmental Management from the TIAS Business School in the Netherlands. She began her career with Deloitte & Touche in San Francisco and Ernst & Young in Amsterdam before becoming a financial manager at Greenpeace International in 1993.
In 1999, as a business and project development consultant, her client portfolio included Nuon, a Dutch utility, and Ecofys (European pioneers in renewable energy). At Nuon, she was the financial technician on wind farm development in China and Spain, supporting the development of PV projects in California and Hawaii. She advised the IEA on the feasibility of a very large scale PV project in the Sahara Desert for DESERTEC.
In 2004, Kayla moved to London, to start a consultancy service providing business development and advisory services to utilities and SME's in the Cleantech industry. She is a fellow of the Royal Society of Arts and Manufacturing. Kayla has been living in Brighton since 2012.
Kayla is a non executive director of RetrofitWorks, a transformational co-operative offering quality assured energy efficiency measures using their unique retrofit platform.
Kayla was honoured with an MBE in 2021 for her services towards community-led energy efficiency
<< Back