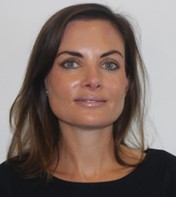 Kate Tuohy
Director, Energy, Structured Finance Office for EMEA MUFG
Kate has over 14 years' experience in structuring and arranging project finance, financial advisory and restructuring across the infrastructure, power and renewables sectors. In her current role as Director within the Energy team at MUFG Bank Kate focuses on lending and advisory mandates covering both renewables and conventional generation. Current live mandates include advising on offshore wind in both UK and Ireland, and a first-of-a-kind HVDC transmission project in the middle east.
Prior to joining MUFG Kate worked with ESB, Ireland's state electricity utility where she had responsibly for structuring debt and equity funding solutions for new generation projects (covering renewables, conventional and flexible generation) within ESB's portfolio. Kate was commercial lead on the project financing of the Oweninny onshore windfarm and commercial lead on EBS's purchase of a stake in the Oriel offshore windfarm from Parkwind.
Prior to ESB Kate worked in the Infrastructure Finance Unit of Depfa Bank for 9 years in both origination and restructuring.
Kate holds a degree in Economics and Finance from the University of Limerick, a masters in Investment and Treasury from Dublin City University and a Diploma in Law from the Law Society of Ireland.
<< Back