Interested in speaking on a panel, or giving a presentation?
Get in touch with the Energy Storage Summit conference producer, Lucy Jacobson-Durham to discuss speaking opportunities.
09:00 - 09:15
What is driving the energy storage industry at the moment, and adversely, what is holding it back? This scene-setting talk will start by looking at the incumbent lithium-ion and focusing on challenges when it comes to decarbonising the mineral, ensuring sustainable production and future availability for the market. We need to have back-up options to ensure we don't get past the point of no return, with over-reliance on one technology and the market ends up stagnating. Gerard's talk will set the scene for later discussions around energy security, investment strategies, supply chain issues, differing markets and how the industry can rally together to solve these problems as quickly as possible.
Speaker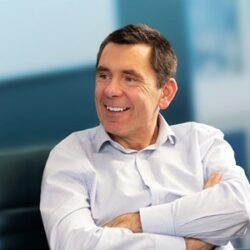 Co-Founder & Partner,
Alexa Capital
09:15 - 10:00
This opening session will shed light on what needs to happen to ensure the power grid is fit for purpose, resilient and flexible.
How are key players planning to power up for the future, cope with increased demand and what is the role that storage will play to enable this transition?
The world has changed significantly in the past few years, how have these changes affected future planning for networks and grid operators and what do their roadmaps look like for energy storage?
Limited natural gas supply across the continent and global unrest cause uncertainty for the future, coupled with rising prices – what does the state of the global gas markets mean for energy storage?
Moderator
Editor - Energy Storage News,
Solar Media Ltd.
Speaker
10:20 - 10:40
Speaker
Director, Product Solutions and Technical ESS Europe,
Sungrow Europe
10:40 - 11:00
The status quo of the energy storage market
Concerns and difficulties that customers may be facing
What Trina Storage can do to help
Key contributing factors to project success and returns
Speaker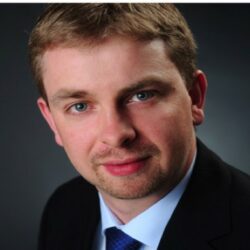 Head of EMEA,
Trina Storage
Deployment: C&I Insights, Fire Safety & Co-Location
Is the World Ready for Long Duration?
11:00 - 11:40
Join a behind the scenes recording of Quentin and a special guest (to be announced!) delivering their insightful and fun podcast series live on stage at the Energy Storage Summit, with the opportunity for Q&A afterwards.
Speaker
Principal,
Gore Street Capital
11:00 - 11:20
Co-location contract structures & PPA models
Hybrid project valuation techniques
Pexapark's Forward Hybrid Curves & Hybrid PPA Pricing
Speaker
Director of Storage & Flexibility,
Pexapark
11:20 - 12:00
Every colocation project is different meaning that there is no one size fits all in terms of best practice for developing projects. Big wins can be made when collocating assets by addressing:
The impact on metering and how developers can determine how much energy is green vs brown.
The impact of AC vs DC coupling on the profitability of co-located assets.
Which technologies best support AC and DC coupling?
How to overcome logistical challenges to collocate generation and storage assets.
Contracts for Difference: clause amendments enabling solar plus storage and what this actually means for those considering co-location.
Speaker
11:00 - 11:20
Policy Update and Spotlights
Long-duration has been around for a long time, but the urgency to find a scalable solution offering longer-duration and alternatives to lithium-ion energy storage is growing on a daily basis. This opening session will set the scene on what is needed at a policy level, what is already happening and where the market needs to be in the short-term. We will then hear about some of the closer to market technologies in a 'lightning round', followed by roundtable discussions with key stakeholders and experts.
Speaker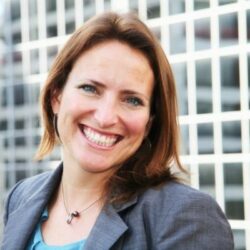 Executive Director,
Long Duration Energy Storage Council
11:20 - 11:40
Speaker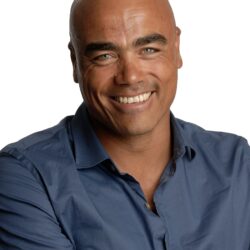 European Business Development,
ESS Inc. Europe
11:40 - 12:20
Choosing whether to finance projects through equity or debt.
How to gain investor confidence by modelling the revenue potential more accurately.
To what extent will investors back projects in which optimisers guarantee the revenue despite merchant risk?
Speaker
12:00 - 12:20
Energy crisis and challenges
Advanced battery technologies for long lifetime and secure energy storage
Optimal design of energy storage system for lower LCOS
Speaker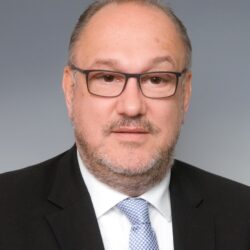 Senior Director,
Product Management
11:40 - 12:30
Identifying which energy storage technologies will be ready for commercial use in the short, medium and long term.
How to avoid being constrained to specific storage technologies.
Considering the merits and drawback of various control systems to use.
How to decide which technologies are best for which applications.
Speaker
11:50 - 12:20
This is your chance to hear about the benefits and pitfalls of some of the storage technologies out there which aren't at the scale of lithium-ion, but are edging closer to taking a larger market share. Technology providers will take part in a 'lightning round' where they pitch their technology to the audience, followed by the option to join discussion tables after the pitches.
12:20 - 12:40
What are the data communication solutions and ICT technologies that companies can invest in to increase the productivity and sustainability for its BESS projects?
Integration headwind – protocol flexibility and complexity
Operational headwind – Total Cost of Ownership.
Sustainability headwind – system optimization and continuous improvement.
Speaker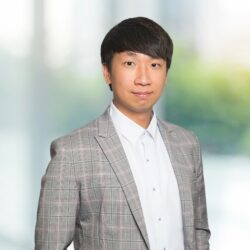 IIoT Solution Architect Energy Sector,
HMS
12:40 - 13:30
As size and complexity of energy storage projects increase, how is the most value captured through optimisation?
Optimisation tools: AI or human interaction vs a mix of both?
Aligning trading techniques with weather data.
Deciphering which markets to play in.
Moderator
Senior Asset Manager,
RES Group
Speaker
12:20 - 13:10
Each energy storage project has unique characteristics including the location and the technologies being used. Consequently, a bespoke approach to protect against fires for each project must be undertaken. This session discusses the best approaches to:
Identifying the different fire safety risks when developing and operating a battery.
Designing energy storage projects that are safe by considering the different specifications for batteries.
Limiting the different types of distresses such as electrical and mechanical.
Reducing the costs of insurance and risk of litigation.
Understanding which fire suppression systems to deploy.
Moderator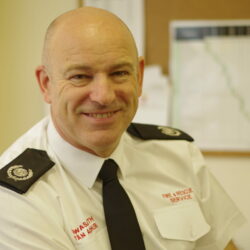 Managing Director, Fire Safety Consultant,
Reliance Fire Ltd
Speaker
12:20 - 12:50
This is your chance to hear about the benefits and pitfalls of some of the storage technologies out there which aren't at the scale of lithium-ion, but are edging closer to taking a larger market share. Technology providers will take part in a 'lightning round' where they pitch their technology to the audience, followed by the option to join discussion tables after the pitches.
Deployment: C&I Insights, Fire Safety & Co-Location
Is the World Ready for Long Duration?
14:30 - 15:10
How can current lenders ensure financing for up to 10GW of predicted storage in the UK?
What needs to happen to encourage more lenders into the UK debt financing space?
What role do traditional energy companies and utilities have in helping to solve the challenges of renewables financing.
Benefits of working with a debt advisory firm.
Moderator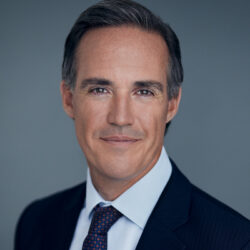 Partner,
Apricum
Speaker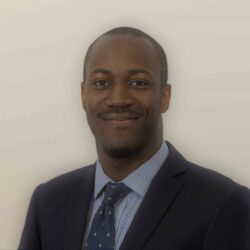 Energy Storage Associate,
BloombergNEF
Head of Specialist Asset Finance,
NatWest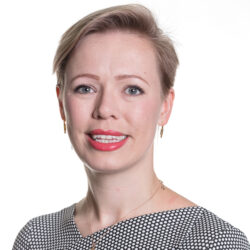 Partner,
CMS
14:30 - 15:10
Predictive maintenance.
Technology options and solutions for making sure fire safety isn't a concern.
Using artificial intelligence, automation and analytics software in battery systems.
Prolonging the lifetime and efficacy of the battery by using analytics to monitor stresses.
Moderator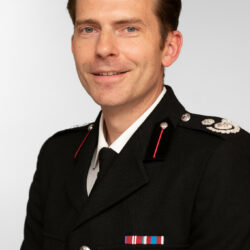 Alternative Fuels & Energy Systems Lead Officer,
National Fire Chiefs Council
Speaker
14:30 - 15:10
What functions can LDES assets provide and what sources of revenue can these projects target?
How to contract long duration energy storage?
Is there an optimal capital structure for large projects?
What alternative revenue streams are available that could make long duration attractive?
How can regulators best support the case for LDES?
Are we likely to see a market develop for very long duration storage (ie seasonal storage)?
Moderator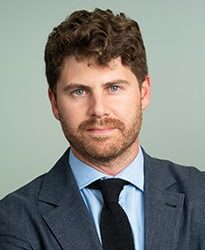 Partner,
Augusta & Co
Speaker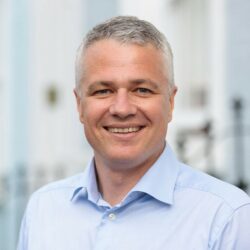 CEO,
Statera Energy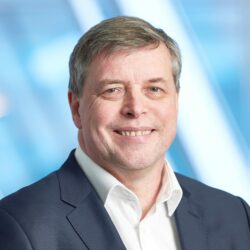 Director,
Riverswan Energy Advisory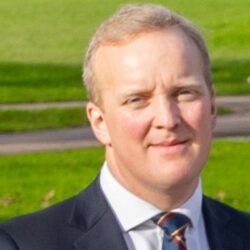 Investments Director,
Abundance Investments
15:30 - 16:10
With snowballing issues around grid connections, will we start seeing co-located projects become more favourable and what is the best approach?
When and where should a battery be operated as a standalone or as a single asset combined with energy generation technologies?
Who gains more from colocation?
Solar, wind, storage, electrolysers… up to how many technologies should be hybridised?
How can total revenue be forecasted accurately? What is the best approach for integrating models for PV, wind and storage?
Moderator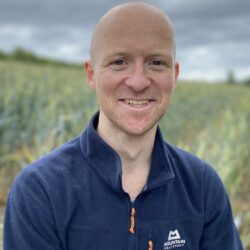 Portfolio Management and SPV director,
Greencoat Capital
Speaker
15:50 - 16:20
19:00 - 23:30
The Steel Yard Club, London
Join Q & the team at The Steel Yard Club, East London, to unwind after a busy day and enjoy a few drinks in a more relaxed setting.