2024 Energy Storage Summit Agenda
Interested in speaking on a panel, or giving a presentation?
Get in touch with the Energy Storage Summit conference producer, Lucy Jacobson-Durham to discuss speaking opportunities.
09:00 - 09:10
Keynote Opening
09:10 - 09:25
Keynote Opening
This address from National Grid ESO will look in detail at the reform of the BM, implications of this for energy storage and the future of revenue services in the UK.
09:25 - 10:00
Fireside Chat
An interview with key stakeholders in the UK who will shed light on the roadmap for connection policies and plans, the current grid connection landscape and what solutions are in place at ESO and DSO level.
10:00 - 10:40
Keynote Panel
This follow-on discussion will go into detail on the next steps for much-needed connections policy reform in the UK, including longer-term solutions such as:
The potential shift to batch-processing connections and how this will be seen to work in the UK
Potential outcomes of the ESO consultation
Planning permission as a prerequisite and the impact on developers
Lessons we can learn from other countries on this front
10:40 - 11:00
Presentation

11:00 - 11:30
Networking
Fire Safety & Investment Strategies
Maximising Revenues and Optimising Assets
11:30 - 11:50
Presentation
11:50 - 12:30
Panel Discussion
How can the industry help innovate and ensure fire safety from within so that growth isn't negatively impacted?
Technology innovation using software, AI, big data and analytics
The key role of insurance companies
11:30 - 11:50
Presentation
Speaker
Partner,
Rystad Energy
11:50 - 12:30
Panel Discussion
With reports on revenues tailing off in ancillary services markets in 2023, and UK FFR prices being their lowest since 2019, what steps need to be taken to avoid this becoming a larger problem?
How will the reform of the BM help with saturation?
What steps can asset owners and optimisers take?
11:30 - 11:50
Presentation
The feeling of urgency to meet net-zero targets is palpable, and when it comes to storage, many agree that long-duration energy storage holds the key to solving this problem. This opening session will explore where are at with LDES on a global scale, what are the most pertinent challenges and how the industry can help.
11:50 - 12:10
Presentation
12:10 - 12:50
Panel Discussion
What is the market outlook for thermal energy storage, and what role will it play in the future storage eco-system?
What is the viability of this storage technology, in terms of cost and bankability?
An investor's perspective
What support is there in place at a regulatory level for this technology?
Fire Safety & Investment Strategies
Maximising Revenues and Optimising Assets
13:50 - 14:30
Panel Discussion
How do we encourage more debt into the energy storage sector?
Is there a sufficient debt financing market for new developers moving into energy storage?
How do developers plan to combat the cost of debt going up so much?
Speakers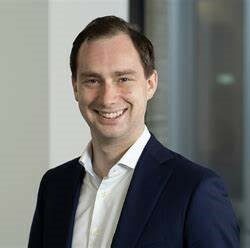 Head of Energy Transition - Fund Manager,
Triple Point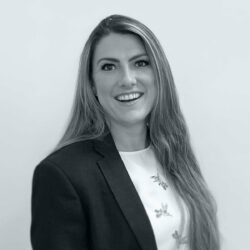 Partner, Debt Advisory,
Cameron Barney
13:50 - 14:10
Presentation
What are the technical realities of augmentation and repowering?
What do asset owners need to take into consideration when planning their augmentation strategies?
From an investor-perspective, how much changes when augmentation and repowering are taken into account?
Which strategy is best suited to your project, and what is the key objective?
14:10 - 14:50
Panel Discussion
The importance of data in optimising revenue streams, understanding performance and asset competitiveness
Data transparency
The role of digital platforms and predictive maintenance
What do you need to know about using data for valuation and selling-on operational assets?
Do we need to talk about cybersecurity
Speaker

Head of Asset and Portfolio Management,
Amberside Energy
13:50 - 14:50
Dragon's Den
This is your chance to hear the latest innovations in battery technologies and their potential applications in energy storage. Experts will present the business case and advantages of these new solutions. Witness a dynamic discussion as investors then evaluate the potential of next-generation battery technologies.
14:30 - 15:00
Fireside Chat
How are suppliers meeting carbon footprint requirements and adhering to environmental, social, and governance (ESG) principles in energy storage supply chains?
Ensuring your supply chain meets ESG criteria in all areas
ESG credentials for investors - EU taxonomy and ESG due diligence
What impact will the industry see from the biodiversity net gain planning requirements?
14:50 - 15:20
Fireside Chat
In today's dynamic energy landscape, the convergence of distributed energy resources and virtual power plants holds tremendous potential for cost savings, reliability, and sustainable growth. Our panel of experts will delve into the strategies that can maximise the value of aggregating DERs to maximize revenue, enhance system flexibility, and contribute to a more resilient energy ecosystem.
15:30 - 17:00
Networking
After the networking break, there will be a few targeted breakout sessions still running but delegates are invited to wind-down with a drink during our 'Happy Hour' which will end at 5pm.
15:30 - 16:30
Networking
For the first time, we will be hosting a speed mentoring session in collaboration with ReWiRE at the Energy Storage Summit. If you are interested in becoming a mentee or mentor, please get in touch with
lucy@solarmedia.co.uk
for more information.