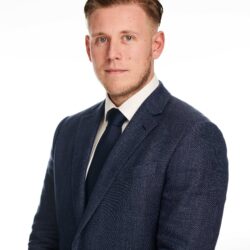 Matt Clare
CEO Masdar Arlington Energy
Matt is a Director and Founder of Arlington Energy. He is specialised in leading the financing, development and operation of energy projects in the UK and has vast experience in the acquisition and disposal of large-scale assets at both pre and post-construction.
Matt has previously developed and/or acquired a portfolio of over 200MW of solar PV as well as led a significant pipeline of energy storage projects. Matt has overseen the creation of the significant pipeline available to Arlington. Matt was recently recognised by Forbes for his work in the sector, making the list of 30 Under 30 Europe in 2019.
Matt has an extensive network within the finance and energy sectors and has been instrumental in Arlington's finance raises to date and oversees the delivery and commercial management of the portfolio. He works closely with route-to-market providers and recently closed a 10 year deal with Centrica, which is their largest deal to date. Matt led the development of Tesla's first grid scale Powerpack in Europe which was built in 2016, winning multiple awards recognised by Business Green and Solar Power Portal.
He also developed one of Europe's largest stand-alone grid scale projects at the time, constructed in Q4 2017. Matt works closely with all areas of the development supply chain and supports on investor relations.
<< Back